08 augustus 2023
The special publication - Letters to Vincent/Brieven aan Vincent is just delivered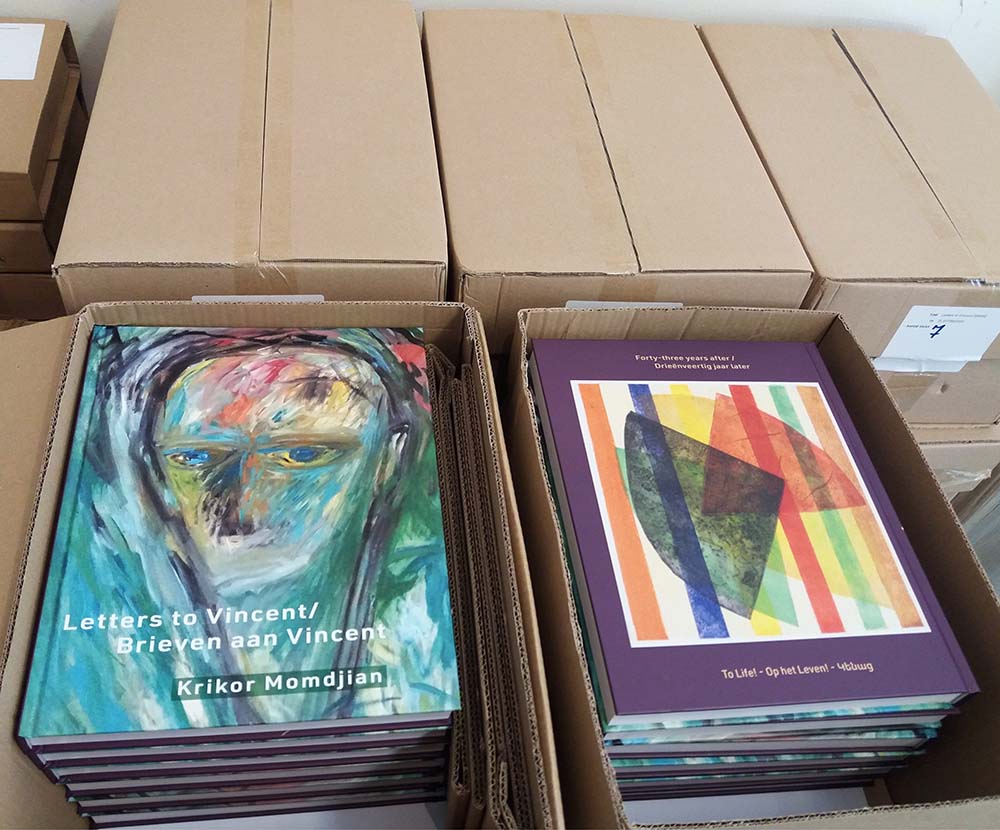 The special publication - Letters to Vincent/Brieven aan Vincent is just delivered. We are very pleased to share this great joy with you.
This is a very special occasion for a Celebration!!!! I can't believe yet that a beautiful dream has come to life. And I am so grateful and feel very happy.
Looking forward to the official presentations of this very special book, starting with the Bologna presentation and the exhibition in September, with recent paintings, at the University Library of Bologna (BUB). After the special presentation in September, more about it and about the book. I want to express my gratitude and thanks to everyone who contributed to realizing this dream to come to life. Special thanks to Prof. Theo Maarten van Lint and Dr. Federico Alpi. And special thanks to Prof. Anna Sirinian for the presentation and the exhibition at the University Library of Bologna. Concerning this special publication, as you can see on the cover, the face of my soulmate Vincent (I have painted in 1982, for the exhibition in Museum De Lakenhal, in Leiden, in 1983), reviving and waiting to be set free, to start a new adventurous life! The book is dedicated to him - Vincent (van Gogh). Hopefully, this special book, about my 'correspondence' with Vincent, which simultaneously covers 43 years of development of my work in Images and Words, from the moment I left Paris to settle down definitely in the Netherlands, will open new doors - to go on realizing my coming projects.
To life!
With love,
23.7.2022
Krikor Momdjian